Introducing the Home Equity Conversion Mortgage (HECM)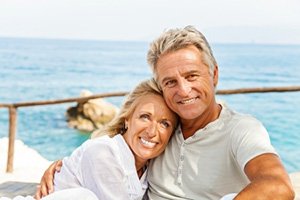 Today's Home Equity Conversion Mortgage, popularly known as a reverse mortgage loan, has evolved tremendously since the housing meltdown of a few years back. There are more layers of protection built in to provide seniors with a great deal of security. There are also more reverse mortgage options than ever before and at Reverse Home Finance we will help you sift through all the latest information so that you can derive peace of mind knowing that your reverse mortgage has been analyzed in great detail and perfectly matched to your unique situation.
Whereas in the past reverse mortgages were seen by many as an option of last resort, today's seniors are finding several compelling reasons to consider the benefits of a reverse mortgage loan that were not previously available. The days of an unfortunate widow or widower being asked to leave their home after the passing of their spouse are over. Now, an eligible non-borrowing spouse, even one who was not 62 at the time the reverse mortgage loan was taken out, can stay in the home after the death of the older spouse.
Even homeowners who have made adequate financial plans for retirement are finding that a reverse mortgage line of credit can be a valuable part of a retirement plan-especially when taken out sooner rather than later. This is because, under normal circumstances, the reverse mortgage line of credit is likely to grow over time and provide access to capital for future use. Taking out a reverse mortgage line of credit means that if you outlive your other resources you can always have quick access to money any time you need it. This can be particularly beneficial in later years when medical expenses are more likely to arise.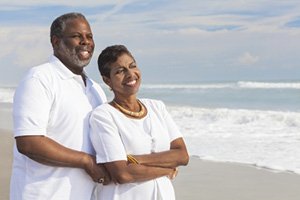 In the not-too-distant past seniors who wished to buy a home in which to spend their golden years would have to buy a home with cash or a traditional mortgage and then refinance into a reverse mortgage to remove monthly principal and interest payments. Since 2009 the HECM for purchase means you can accomplish this with one loan, thereby only paying one set of closing costs instead of two.
At Reverse Home Finance we specialize in the HECM reverse mortgage loan. This is important because there are many general loan originators out there who are not sufficiently trained in the features and complexities of today's reverse mortgage. We will go out of our way to share our knowledge with you and we will work diligently to earn your trust. The most important thing for us is for every client to be happy that they chose to work with the experts at Reverse Home Finance.
We know you will have questions and we invite you to call us at (619) 682-4900 anytime. Whenever possible, we like to meet our clients face to face and we would be happy to visit you at your home or you can come to our office in Mission Valley. We want to give you a lot of detailed information so that you can make the best decision for your situation. We really look forward to being in touch with you soon.